TLC Reticulation
Installing Perths retic and bores since 2010
winter specials available from May to end or August
6 station retic controller supply ,fit and set $400
Installation of Water Reticulation Systems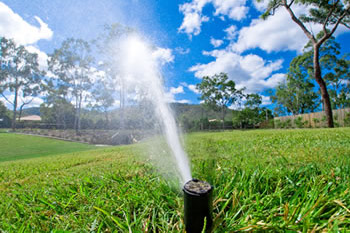 Irrigation and Reticulation System Installations in Perth, WA
Water reticulation systems refer to a piped water network. The moment you turn on a faucet in your home or your sprinklers for the yard, this network distributes water accordingly through an infrastructure of pipes.
These systems matter more than you think.
Many people make the mistake of thinking that a water reticulation system is unnecessary for their landscape. They think they can rely on natural rainfall or watering tools. However, natural rainfall is too unreliable and watering tools are too ineffective.
This is why landscapes require proper irrigation systems to be healthy and vibrant.
What really matters are how water reticulation systems are designed and installed. Gardens require different installations depending on the type of irrigation needed. The various factors include the types of plants in your garden, the overall environment, and other considerations.
A high quality water reticulation system is tailor made to take all of these unique factors into account. This is why these systems need to be carefully built using only quality components to get the most efficient water distribution for the landscape.
Low quality installations should be avoided at all costs. They may initially be cheaper but poorly designed systems with inferior materials are extremely inefficient with water usage. They also offer poor coverage which damages the landscape that they are supposed to nourish.
And costly in the long term.
Water reticulation systems installed by TLC Reticulation are designed to be durable and extremely efficient, saving you more money in the long term. Our systems save you money on your monthly water bill, as well as cut down on the costs associated with fertilizing, maintenance, and replacement.
From private households to commercial properties, we only use quality components in our installations to ensure a high quality build. Our knowledgeable and experienced technicians deliver exceptional results for all water reticulation system installations.
Regardless of your needs and environment our systems are the perfect solution.
We understand that all installations have different requirements which is why all systems are built designed to your garden requirements. Your garden will look better than ever as a result. These systems are designed to last a lifetime and the benefits are significant.
No longer will you have to worry about watering cycles as everything is operated by an automatic controller. This saves you time and makes having a beautiful garden easy and convenient.
Sprinklers are positioned accordingly to give full coverage to designated areas in an efficient manner. This eliminates the headache and guesswork of making sure that each and every plant is getting the proper amount of water.
The results are immediately apparent.
Your landscaping should look its absolute best. Professional reticulation systems are designed to keep it that way. These systems continue to function at optimal levels and are designed to minimise water wastage.
We guarantee all of our work. Contact us today to find out more about our installations and how you can benefit from professionally designed water reticulation systems.